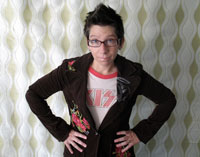 TANIA KATAN
Tania Katan (performer) is an author and comedic solo-performer. Here memoir M y One-Night
Stand With Cancer has been awarded the Judy Grahn Nonfiction Award, Stonewall
Book Award, and was a finalist for the Lambda Literary Award. Rock-n-Roller
M elissa Etheridge said of Katan' s book, " This book rocks! It' s passionate, playful, and
downright beautiful."
As a solo-performer, Katan has been seen at the Edinburgh Festival Fringe, Comedy
Central Stage, ACT, The Painted Bride, and more. In March 2011 Katan' s new
solo show Thank You and Good Luck will premiere at the 18th Street Art Center as a
part of Richard Newton's project Have You Seen M y Privacy, which is a part of the
groundbreaking Getty Foundation's Pacific Standard Time.
Her performances and published work have been written about in The New York
Times, BUST M agazine, Bitch M agazine, Running Times, DI VA, GCN I reland,
The Scotsman, and other national, as well as international publications. She is a
guest lecturer, topless marathon runner, and a great time at a cocktail party! For more
information please visit: www.taniakatan.com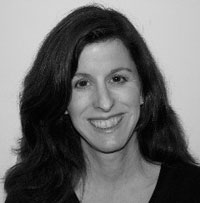 CARYS KRESNY
Carys Kresny (director) has directed theatre, physical performance and opera for stages that range from A Christmas Carol on a tabletop to baseball's opening day at Giants' stadium. She has collaborated with a diverse range of performers and producers, among them opera singers, jugglers, juvenile detainees, jazz musicians and inanimate objects. Past work includes directing the Flying Karamazov Brothers in Catch! -- which originated in Seattle at A Contemporary Theater and toured nationwide -- and in the Berkeley production of L'Universe. Her production of Cymbeline for Wooden O received a Seattle Times Footlight Award for "Best Local Shakespeare." Other productions includeSincerity Forever, Ruthless, As You Like It, Endgame, Penetralia, The Changeling, Identikit, Top Girls, Susanna's Secret, Suddenly Last Summer, The Cherry Orchard, Camino Real, All My Sons and The Marriage of Heaven and Hell. Carys has worked as a music theatre choreographer and has created ensemble-generated work with both professional and amateur groups. Venues include Annex Theatre, Seattle Opera, Off-Center Opera, The Village Theatre, ACT Theatre, theater simple, Wooden O, Northwest Shakespeare, The Group Theatre, and fringe festivals in Seattle and Vail. She's taught and directed at The Cornish College of the Arts, University of Washington, Taproot Theater, Highline and Olympic Community Colleges, Northwest Actors' Studio, and The Annie Wright School. Carys spent her formative years in Las Vegas, Nevada in a house at the edge of the desert and grew up believing that she was going to become an oceanographer.
AJ EPSTEIN
AJ Epstein (producer) In 1997 AJ Epstein and Tania Katan made a show together for the first time when they conjured up the infamous Holiday? Schmoliday! AJ is based in Seattle, where his company - The Ethereal Mutt – Limited produces theatre and indie film with an eye towards the exploration of Science through Art. In 1995, AJ presaged the webcam revolution with the broadcast of the world premiere production of Rich Howard's Cowboys in Love: The Hank Plowplucker Story live to the Internet. 5 People watched. More recently as producer: (TV & film) Lynn Shelton's We Go Way Back; Guy Maddin's Brand Upon the Brain; Tim Crouch's England at The Henry; Survival Skills; (Off Broadway) Tim Crouch's An Oak Tree; Mike Daisey's How Theatre Failed America; (regional and touring) The Flying Karamazov Brothers': L'Universe; Starball, A Dreamy Musical Astronomy Show; Brent or Brenda?. His work as a light artist has been seen in theatres and galleries worldwide. He sits on the boards of The Lark Center for Play Development in New York and Humanities Washington. He studied with Mabou Mines and toured with AC/DC, Rod Stewart and the Eagles.
LIZA COMTOIS
Liza Comtois (dramaturg/associate producer) has served as dramaturg on nine world premiere adaptations with Seattle's Book-It Repertory Theatre, Milwaukee's First Stage and AJ Epstein Presents as well as production dramaturg for Intiman, ACT, Book-It Repertory Theatre, Strawberry Theatre Workshop and upstart crow in Seattle. She was also dramaturg at the 2008 and 2009 Icicle Creek Theatre Festivals. Liza is a script evaluator for the Sundance Theatre Program and participated in their Summer Theatre Labs and White Oak Lab. Other credits include producing Invisible Ink and Project X: Before the Comet Comes for House of Dames and as Intiman Theatre's Artistic Associate under Bartlett Sher. She is Associate Producer at The Ethereal Mutt - Limited.